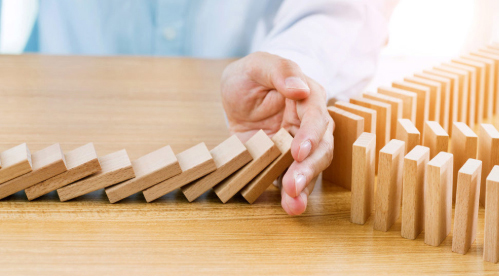 COLD - Strategic Approaches to support disruptive business models
How do firms gain and sustain competitive advantage in the face of disruptive business models?
The content of this article was first addressed to one of the telecommunications firm in Zimbabwe on the 12th of November 2013. The primary aim of the article was to champion transformation for growth and development in the telecommunications industry in Zimbabwe and to support the growth and development of business organizations in the African continent.
The need for management innovation is a strategic imperative to support disruptive business models and revolutionize the entire business environment. Management innovation advertises the management's propensity to enhance business growth and sustainability through the adoption of proactive rather than reactive methodologies to resolving the complex issues prevalent in the current volatile and unpredictable business environment. The adoption of the proactive methodologies should be supported by a constant monitoring of the implementation process to ensure highest levels of distinctiveness-towards revolutionizing operations and as such leading transformation, growth and development.
What are some of the key highlights that the modern organization need to prioritize in order to enhance market presence and as such differentiate it's offering from the other market players? In 2013, I proposed the following fundamentals to enhancing competitive positioning in the business environment. I strongly believe these highlights are still applicable today and in the future. My current book, Corporate Governance in Banking: Nuggets from Canada, Georgia, Germany, U.K., and Zimbabwe; explains the methods of optimal solutions for the current business environment.
Reality Assessment
There is some level of reality that is prevailing in every business, sector or economy that the existing players are not willing to accept and embrace. Wishful thinking, denial and other forms of avoiding reality are deeply embedded in most organizational cultures. In view of Critical Management Studies (CMS), it is crucial that management clearly identifies the tools, practices and behaviours that will distinguish the organization's operations and activities from other players. This demands acceptance of the existing reality and the adoption of interventions targeted at addressing the critical business issues. Reality assessment requires the effective implementation of organizational diagnostic methodologies and theories based on smart consideration of the underlying assumptions. Pursue relentless innovation.
The pursuit of relentless innovation based on reality checks should be guided by the core elements of CMS: de-naturalization, reflexivity, and (non)-performative element. De-naturalization involves "uncovering the alternatives that have been effaced by management knowledge and practice." Reality assessment shows that things may not be as they appear. In CMS, reflexivity involves intense reflexions about the reality assessment epistemological, ontological, and methodological stances. The (non)-performative element involves avoidance of knowledge creation that is driven by instrumental efficacy and the efficiency-exclusive concerns that are commonplace in the realms of management and organizations.
Effective reality assessment should strive to deliberately avoid the methodological monism stance, that is, the insistence on using a single assessment method. This therefore involves the adoption of the methodological pluralism stance, either cumulative or complementary stance.
Definition of the Business Model
Based on the reality assessment, an organization need to clearly define its business model in order to gain a comprehensive and realistic understanding of how to engage in its business activities. This model must clearly show how to tie together the financial targets, the external realities and the internal activities (strategy, operations, selection and development, organizational processes and structure). A sustainable business model can only be ensured by clearly seeking to understand the business models of the current players (competitor analysis) and as such become distinctive with a greater measure. Considering the current revolutions or disruptions in the business operation environment, organizations need to prioritize the following qualities on those in its leadership circles: business acumen and a refusal to take things for granted. Business acumen ensures the business model is in your minds and you understand all of its components and what differentiates it from the current service offering. To survive in the current business environment, organizations need to emphasize on the fact that the paranoid survive. A heightened state of alertness is crucial. Organizations need to extensively debate and harmonize its external environment and financial targets with its internal environment through "iteration".
The principles of the Actor-Network Theory (ANT) and the Socio-Technical Systems (STS) should be adopted in developing a sustainable business model. The ANT approach brings together human and material factors in the same analytical way. It therefore rejects sundering of human and non-human, social and technical elements. This approach helps in understanding the emergence of networks and the interactions among the actors in the process. In view of the increased reliance on Artificial Intelligence (AI) and the complex organizational work designs, STS recognizes the complex interaction between humans, machines, and the environmental aspects of the work system. The development of the business model should therefore be founded on these interactions.
Organizations that consider OD as a strategic imperative have the capacity to resolve complex organizational issues such as cultural change, introducing new systems or processes, determining the organization's mission and values, and enhancing leadership and employee engagement. The field of OD is critical to business success and strategy through widespread learning, engagement and constant inquiry that enhances the organization's capacity to deal with prevalent mega-disruptions, and thrive. It also supports the application of discovery and prediction techniques to further the achievement of organizational goals. Due to the volatility, ambiguity and unpredictability of the business environment, organizations encounter technical and adaptive challenges that require the proactive adoption and application of analytical models and expertise. The models and expertise that drive effectiveness at board and organizational level require harnessing the theory and practices of OD as developed through inquiry, experimentation and learning. The hybrid interventions that OD bring to corporate board rooms enable organizations to be responsive to trends, opportunities, shocks and pressures, and to resolve the complex and disruptive technical and adaptive challenges in organizational life.
Intelligence Agents Training
In view of the principal-agent problem, the organization's agents need to identify with the brand rather than be motivated by financial gains alone. The principles of Organization Citizenship Behaviour should inform this element. As such efforts need should be put in place to ensure high levels of customer service. Agents need to be the real ambassadors of the organization. Ensure commitment rather than compliance amongst all stakeholders. Motivate those you are to engage to do their utmost best through some promotional activities that will not only move but shake the market.
Develop ground level intelligence, that is, an organization need to get detailed, up to date and unfiltered information quickly through its agents and service ambassadors. Granular understanding should be a key priority as it informs the proactive methodologies to business growth and market engagement.
Front line staff and agents need to have the boldness and fearlessness to know what would cause customer's revenues and profits to increase and as such seek ways to contribute to that growth over the short to long term-towards driving business growth. Ensure your front-line staff and agents are thought leaders and collaborators both with the customers and market wide stakeholders.
Functionalities enhancement
The functionalities that the service/product will be providing should provide holistic benefits to the market and the business. In a majority of business cases, functions are offered that benefit only the organization or a certain niche market without due consideration of the total market benefits and returns. The market in today's business world has become very knowledgeable and reactive and highly sensitive to market information. The same service that you might be offering can be obtained from another service provider. How then do you make a mark and sustain competitive advantage?
The product/service functionalities should be context specific meaning the vendors of your service should fully engage with the market and offer services in response to the market demands.
Internal resource engagement
The success of any market offering rests on its support staff. Ensure commitment from staff at all levels. Engage every staff member and consider the inputs. Ensure staff and management intensity, that is, a deep immersion in the operational details of the business.
Sustainable growth cannot be achieved by a series of short term actions. Real value can only be created by the hard work of dedicated, motivated employees that develop innovate products and service, establish intimate customer relationships and build the organization over an extended period of time. There is a tendency, by most organizations, to focus on maximizing shareholder value often neglecting customers, hence failure. Organizations must invest in R&D, market development and future growth opportunities.
Communication Effectiveness
There is power in directly and explicitly communicating the benefits of service/product being offered. Though more services are being automated personal interaction need to be promoted through highly trained personnel.
Be mission driven
Mission driven companies create more shareholder value than do financially driven firms. A sense of purpose drives companies to realize their potential. It is raison detre that animates employees and inspires them to turn purpose into reality. If an organization pursues its mission in a consistent and unrelenting manner it will create shareholder value and enhance market presence.
Embrace Spirituality
Commit all your plans to the Lord and you will be successful. In view of complexity science, it is evident that the corporate journey is not going to be smooth. The business operating environment is increasingly becoming volatile, uncertain, complex, and ambiguous; change is therefore constant. Competition will always be intense. Organizations should always remember to embrace spiritual values.
The book Corporate Governance in Banking: Nuggets from Canada, Georgia, Germany, U.K., and Zimbabwe explains the methods of optimal solutions. These methods support the evolution and disruption models with a view to achieving organizational effectiveness as a result of effectively managing and controlling the technical and adaptive challenges prevalent in dynamic systems. These methods include Risk Governance, Decision Support Systems, HR Management Systems, Performance Measurement, Organization Learning, Management Innovation, and Corporate Meetings Alignment.
Author:
Justine Chinoperekweyi, Ph.D., Director & Academic Dean - Centre for Organization Leadership & Development (COLD)
The Centre for Organization Leadership & Development (COLD) is a Zimbabwe incorporated management consultancy and vocational education & training institution. We are a global learning organization that moves organizations, work teams and individuals up the ladder of growth continually. COLD is an organization leadership & development institution with a commitment to building effective organizations through training and education of individuals, teams, leaders and aspiring leaders; and restructuring or reengineering organizations for growth and sustainability. We are an organization that facilitates effective knowledge transfer to improve plans, processes, people and performance in organizations. We endeavour to offer professional courses that are relevant and transformational through our competency-based curriculum. For more information, contact us at info@centreold.com. Or visit our website at www.centreold.com.